Project Fit
8 Types of Projects We Are Hired For:
We don't pretend to be everything to everyone. Our deep expertise on certain projects, though, can change your organization. If your project fits any of the molds below, it's worth us having a conversation.
You have an existing website that is clunky, slow, hard to update, and needs to be replaced
You have a legacy application that is reaching end-of-life and needs to be rebuilt
You have identified a new, technology-focused business opportunity and need a team to handle the tech
You have outgrown your in-house, DIY solution and need something more robust
You have a variety of software and data that needs to be integrated
Your existing app has critical and complex user experience or design system problems
You have a paper or DIY process that has become risky, time-consuming, and unscalable
You need a better, more streamlined way to communicate or operate internally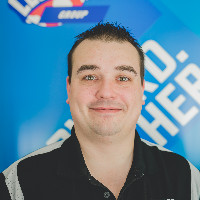 "Their initial setup for building the project and process to determine the features we wanted and how to develop the app was really fantastic. Instead of having us come up with all the definitions of how the app should function, we focused instead on the end result we wanted to see each of the user stories be able to tell. Then, we worked backward from there on features and functionality. If we hadn't have done that step, we wouldn't have had outside-the-box thinking, and our app would be just a carbon-copy of our competitors'."
View Project
Case Studies
The proof is in the pixels – and the outcomes.