How We Work
User-centered design & agile development.
When we build custom mobile apps for our clients, we primarily do so on React Native in order to take advantage of the platform's maturity and the efficiency of being able to maintain one codebase that can deploy to both iOS and Android app stores. The majority of our mobile app development projects start with a Discovery Phase, wherein we do the requisite research and up-front work required to identify precisely what should be built, requirements-wise, alongside the approach and effort required.
Following sign-off on the scope of work on the subsequent Design & Build Phases, our clients work with one of our dedicated project teams through completion. We work with you in a highly organized and mature agile manner, following Kanban as a methodology. Standing Progress Review meetings (usually every two weeks) are used to evaluate work-in-progress with you, allowing us to quickly reprioritize or pivot as needed. Mobile app design and development proceed in tandem, alongside continual QA testing and formalized UA testing at the culmination of the Design & Build phase. A dedicated issue resolution period follows UA and platform training, and on approval we publish your new mobile app to the iOS App Store and/or the Google Play store for Android. At this stage, we shift into ongoing Managed Services for support and ongoing feature optimization and development.
We've delivered high-value, transformative mobile applications for organizations like CayCan, FireSmart Canada, Seven Mechanical, the Canadian Automobile Association (CAA), and many more.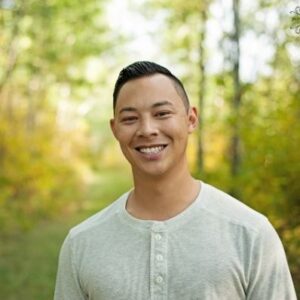 "The mobile app Paper Leaf delivered for us has been outstanding. It has further positioned us as one of the most innovative companies in our field, while improving the client experience as well as our technician's workflow and efficiency."

Are You a Fit?
Projects We Are Hired For
If you're an organization or company that: has an existing mobile app that needs replacing/overhaul; has a valuable process that is either manual and/or paper-based; or have an existing service that could benefit from the additional development of a custom mobile app, drop us a line. We can help.
Services can include:
Prototyping
Design Systems
UX Design
UI Design
Mobile App Development
API Development / Integration
CRM Integration
Data Migration
CI/CD
Automated Testing
Tools can include:
React Native
Test Flight and Google Play Tests
Laravel
Invision
Docker
Interested? Fill out the form below, or email sales@paper-leaf.com and let's get started!
Related Projects
The proof is in the pixels.